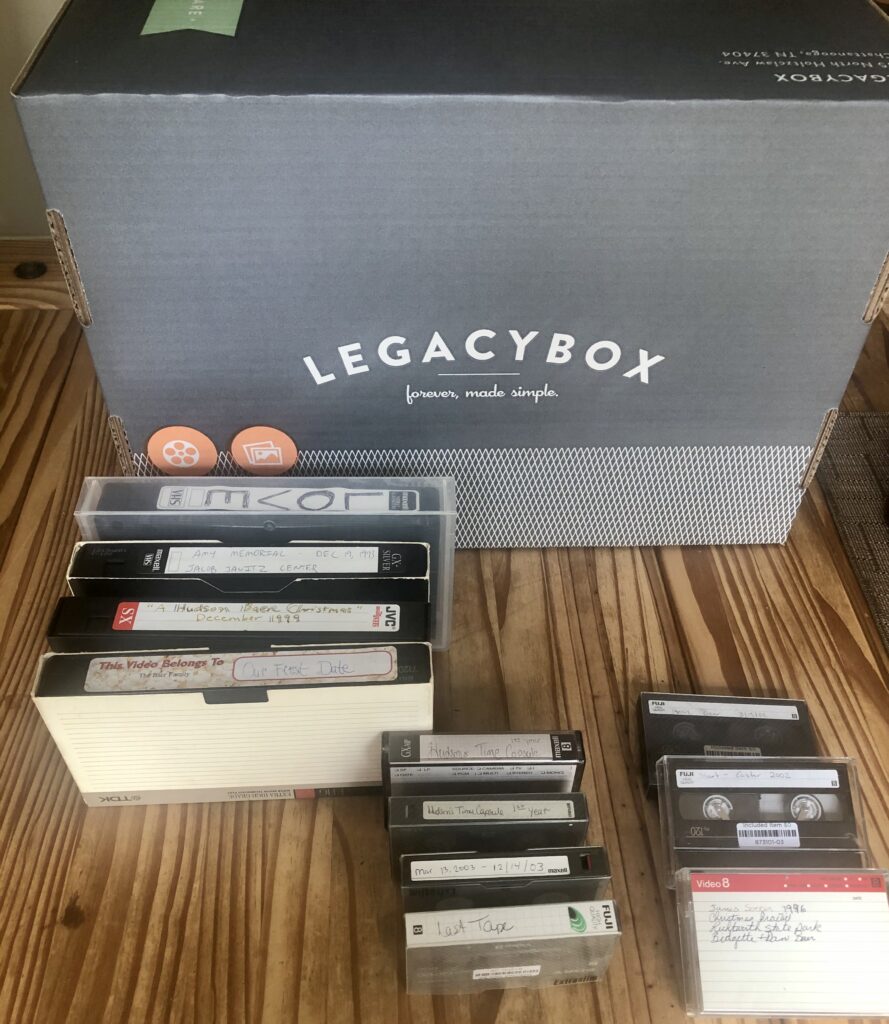 When the great quarantine of 2020 shut down the world, I needed a project to keep me distracted as well as feeling productive. So, I tackled a project I had been putting off for 25 years – digitizing my old VHS tapes to DVD as well as my 8mm video to DVD. With my son turning 21 years old, I thought it would be a good time to dig through our plastic storage bins and see if I could locate and organize all of the old tapes going back to the first date I had with my husband! Through moving our home from the East coast to the Midwest, rearranging our storage spaces and navigating our crawl space, I finally located the tapes.
Why had I never done this before? I had A LOT of emotions attached to the those old tapes – both good and bad. Of course, the tapes held highlights from milestones in my life, but it also held some ghosts. Two of my best friends died young, and I knew it would be difficult to see them "in the flesh". Also, my wedding was recorded by a professional videographer, however, there was an issue with his film, so we never received a professional tape. Several of my friends gave us their film from our wedding from their camcorders, but those were 8 mm video tapes and we were never able to view the footage.
As the 2020 shut down changed my Mother's day plans, I decided the gift I wanted most was to send off my old tapes to have them professionally transferred into DVDs as well as made into digital downloads. This way, I could store both on the cloud and I could watch on my television and view them with the rest of my family at family gatherings. My husband and I wanted to make sure we actually finished this "project" so we did NOT want to attempt to do it ourselves or "ask a friend". Years back, I had gone through all my parents old movies from 1967-1983 and had them transferred to DVDs. It was well worth the time and money to have professionals tackle the project. After doing some comparison shopping, I decided to go with Legacy Box for my project. With the sale bulk pricing, shipping, packaging, digitizing and optional insurance, it came out to best price for the best service. I was so pleased with the process that I became an affiliate and decided to share how I digitized my VHS and 8mm video tapes.
Next, my husband and I dug out an old VHS player and began to view old tapes one by one as some were labeled, and some were not labeled. We found one tape which had footage of my dad walking me down the aisle at our wedding. This was the first time, we saw my dad on film since he passed two years ago and this was the first time my 18 year old daughter had ever seen our wedding. We both were completely overcome with emotion just seeing my dad. This little bit of film kept me motivated to keep digging through my storage bins for more hidden treasure. We found 13 items for my Legacy Box kit.
Legacy Box makes it REALLY simple. I purchased the kit I needed which included 10 pre-paid items and 3 add on items. A few days later, I received the Legacy box on my front doorstep.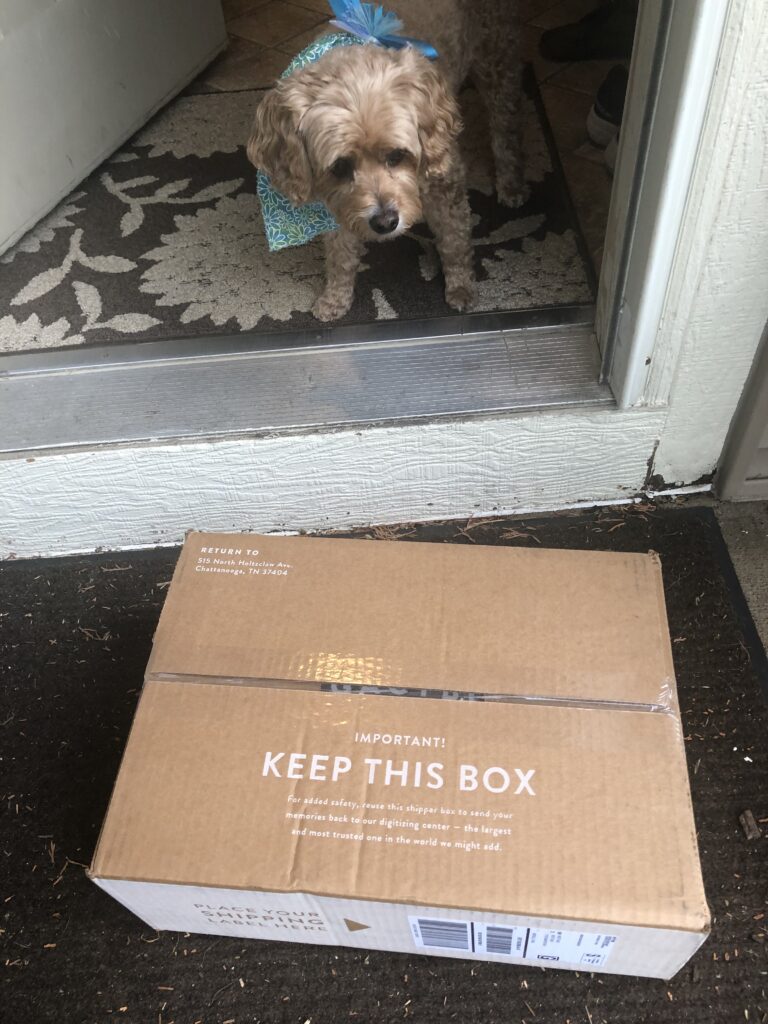 As you can see, they clearly label everything and walk you through the process. Once you open the outside box (which you keep as you will re-use it), they include the actual Legacy box and labels for the items you will have them convert.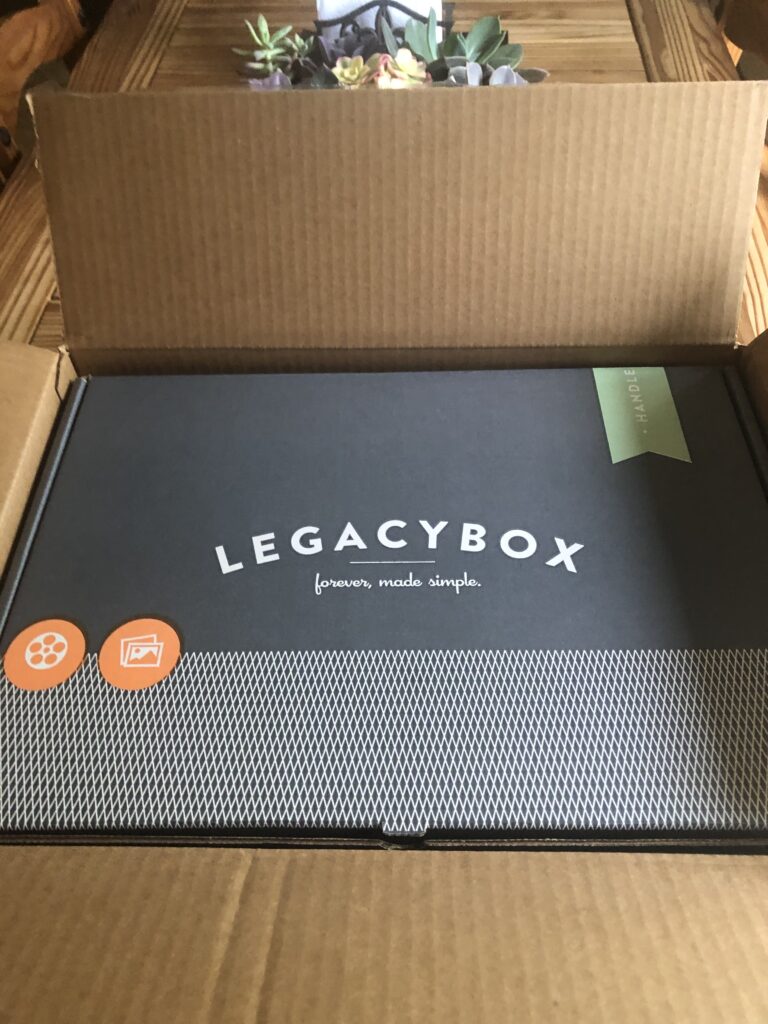 Each label includes a barcode for tracking purposes. Their easy to follow guide really helped walk me through the process and kept me focused on completing my mission.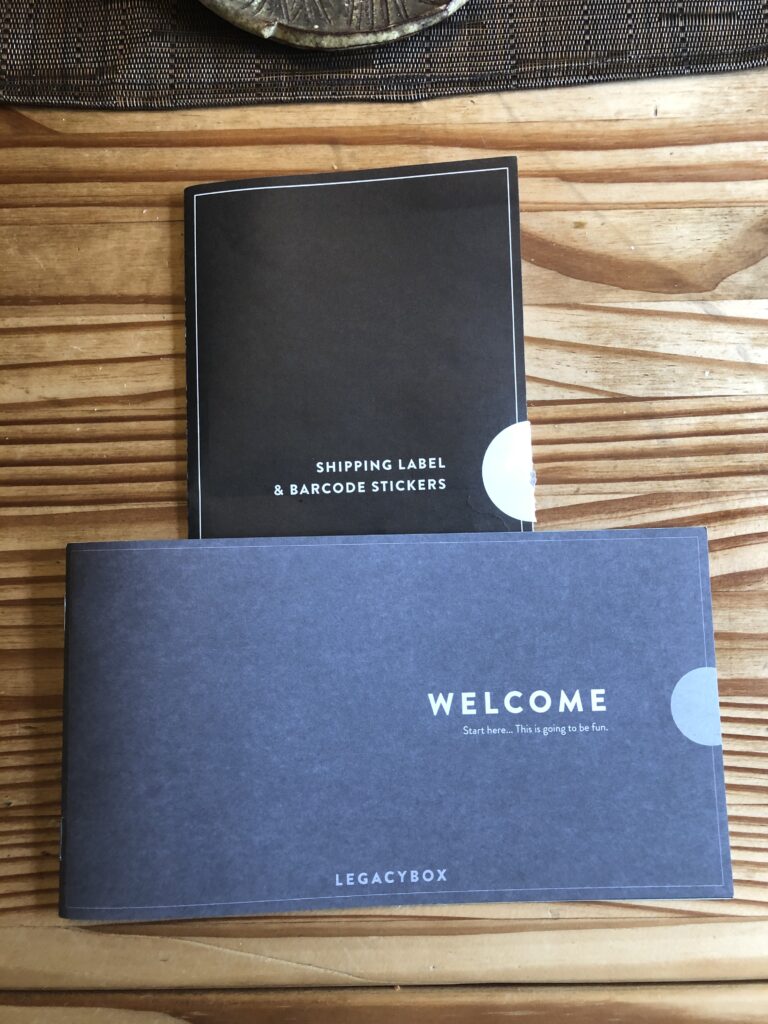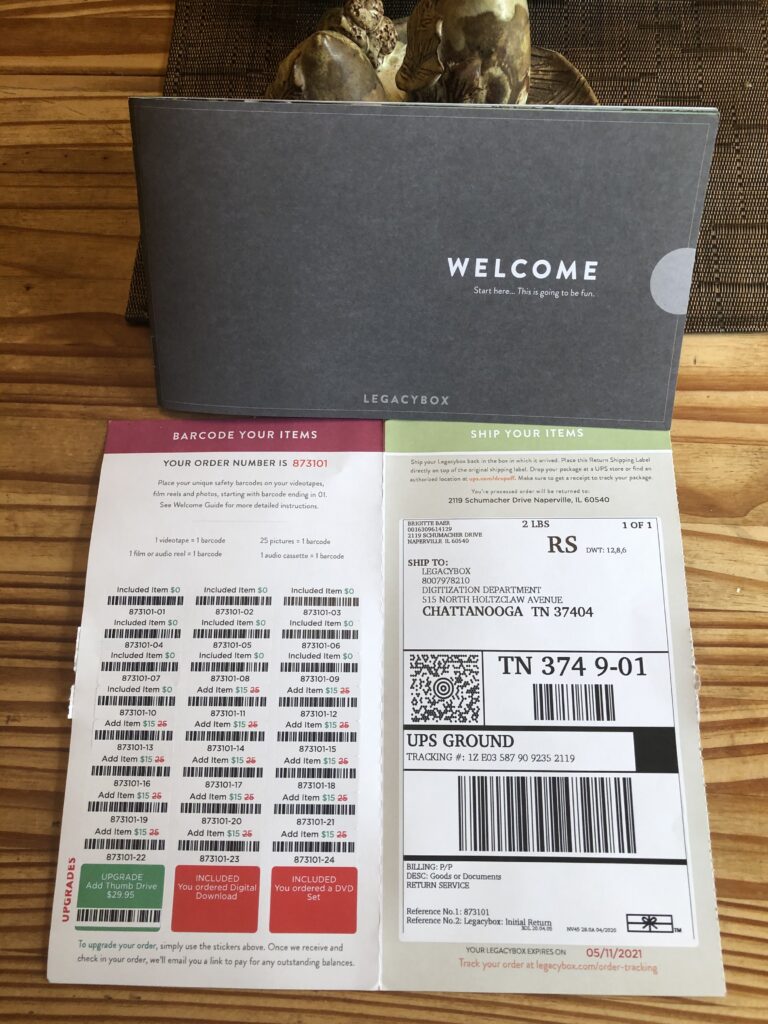 Once I located and labeled all of my items, I sealed the box and shipped it off to their plant in Tennessee. They confirmed receipt and let me know when they began working on my order. I also included 3 "mystery" 8mm tapes. As I had no way of viewing the tapes, I just included them in my box with add on labels. They told me that if they were empty, I would be reimbursed for those items. All three tapes, actually did have some recording. Due to COVID-19 and the Chattanooga tornado, my order took two months to complete.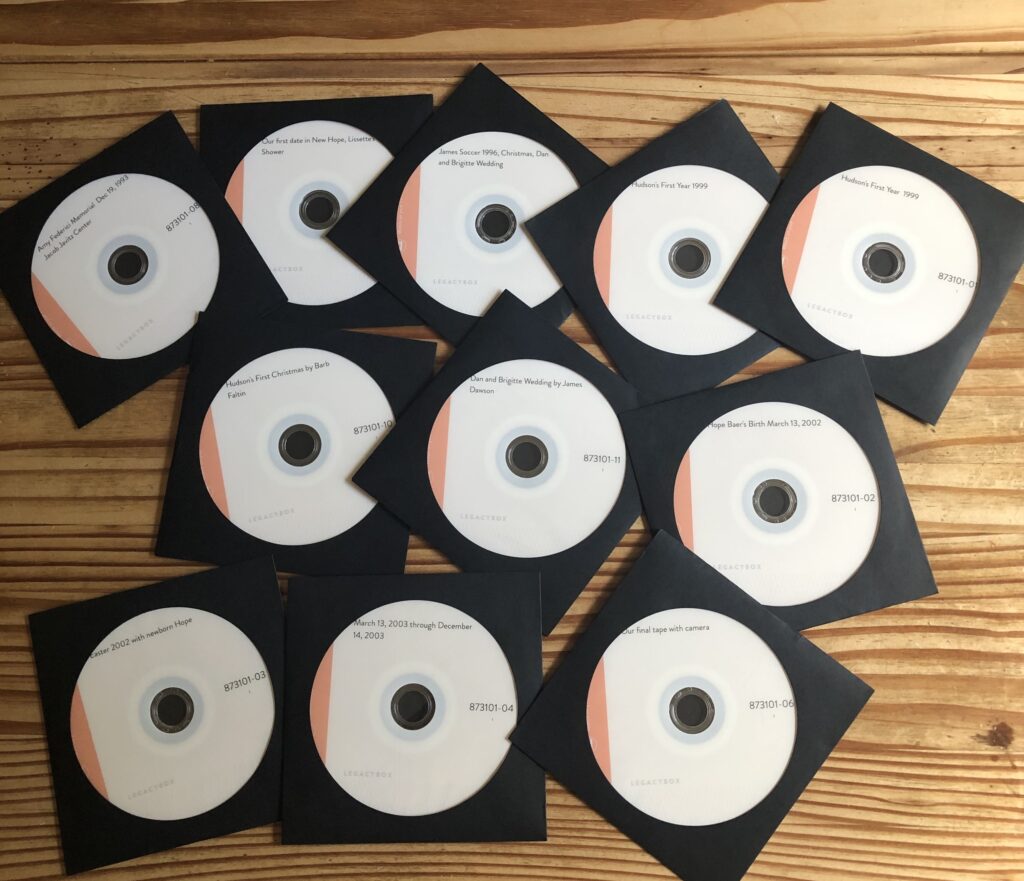 First, I received the digital download by email and a few days later, I received my box in the mail with all of my original tapes as well as all of the DVDs they digitized. I am currently viewing my treasures one at a time and savoring them like a box of chocolates! It has been very emotional, but many happy tears are being shed. I feel a tremendous sense of accomplishment by completing this project. I can't wait to share them with the rest of my family when we get together over the holidays!
Cheers, Brigitte Baer, Baer Design Studio
Shop Legacybox Here!