Ever ask yourself "How do I use a PNG image?" This article will help you out!
Baer Design Studios offers a variety of digital clip art, digital quotes, bible verses and printable doilies as PNG images (PNG stands for "Portable Graphics Format"). If you are wondering "how do I use a png image?", you must use compatible software to either view & print or to edit. PNG images are popular for logos, scrapbooking, cardmaking, junk journaling, or social media sharing because they have a transparent background. Without having a background, they can be "layered" on top of a photo or background paper in an editing program such as Adobe Photoshop Elements or Microsoft Windows Paint. By using a PNG image, your photo or background will show through the transparency and will not have a black/white background or outline.
Here is an example how a png quote is used: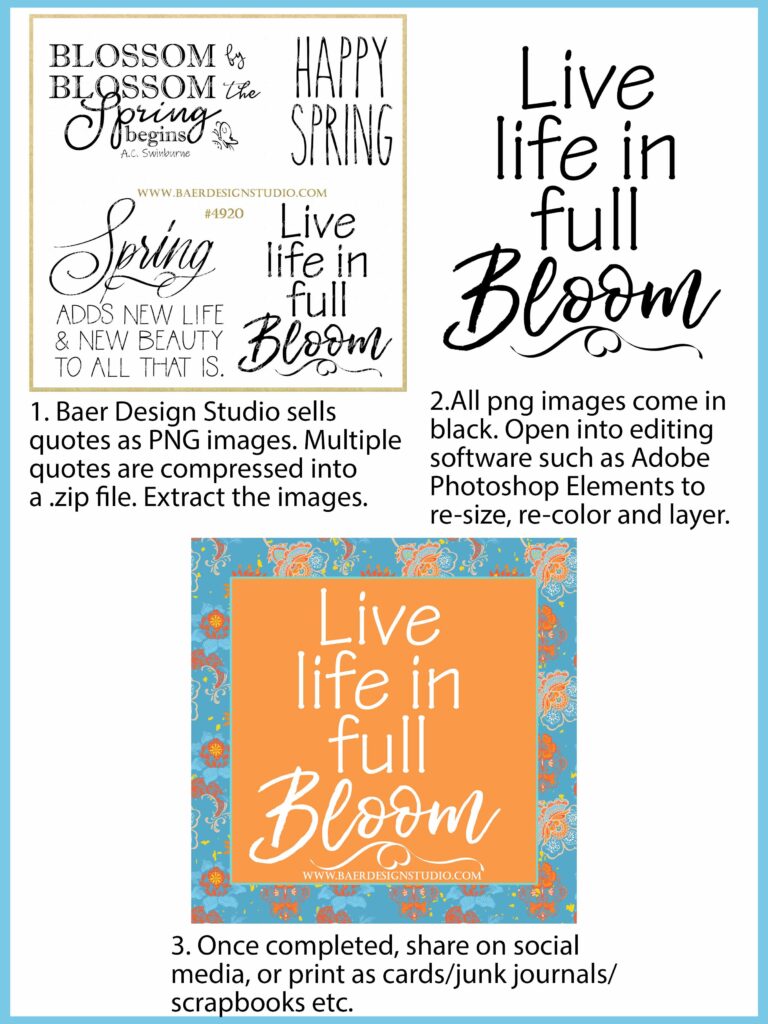 Here are a few PNG packs designed & sold through Baer Design Studio: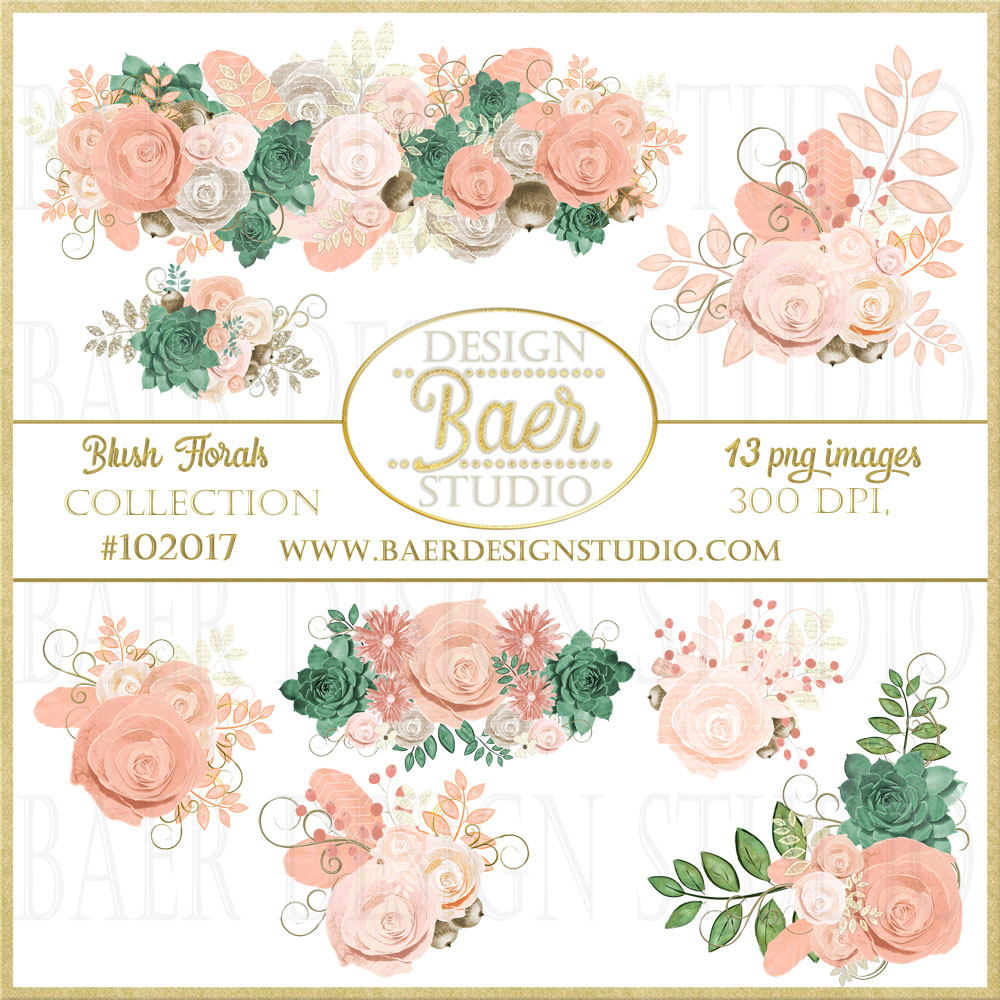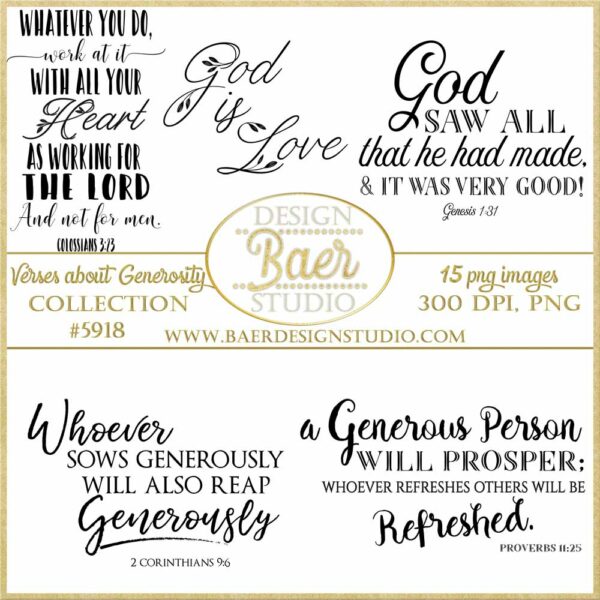 To edit/re-color/re-size/layer a PNG image in Adobe Photoshop Elements:
Launch Photoshop Elements
Choose File > Open
Find the PNG file you wish to open
Select the File(s)
Edit & Save Your File!
If you just want to just open, view and print the PNG images, you can do that in Google Drive for free. Each png will print out separately on a single sheet of paper. If you are making cards, junk journals, mixed media, etc, this may be helpful for you.
If you are getting an error code when trying to open your png files, please note that all PNG images come in a .zip file when purchased through Baer Design Studio. There are multiple images within one .zip file, so they need to be "extracted" first. This is also referred to as unzipping. Windows has a built in program for unzipping. If you are trying to open on a tablet, you will need to make sure you have a program for opening zip files.
To unzip the entire folder, right-click to select Extract All, and then follow the instructions. You will most likely drag or copy the item from the zipped folder to a new location.
If you have any questions about PNG images, please contact Baer Design Studio before purchasing.
Cheers, Brigitte Baer, Baer Design Studio