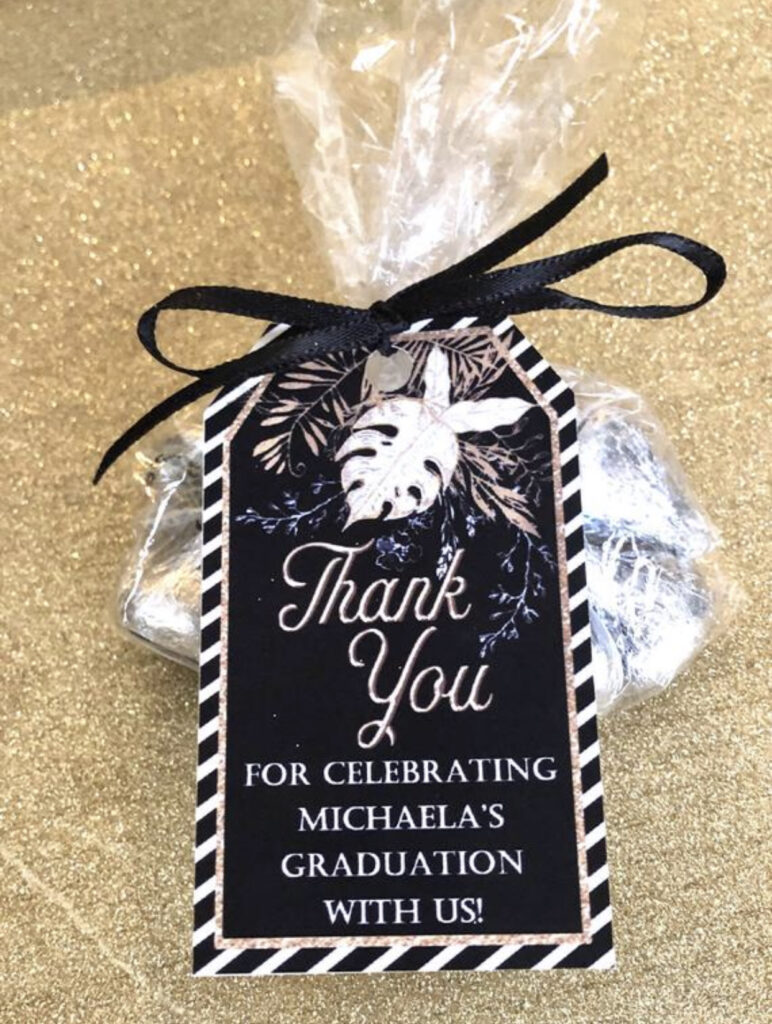 Best 3 inkjet papers for color prints when paper crafting
Finding an inkjet friendly, high quality white cardstock for printing is challenging. These are my three top picks: Springhill White Cardstock Paper, Epson Premium Presentation Paper Matte and Accent Opaque 120lb coverstock. Each paper has its strengths depending on your project type and budget. After using a wide variety of printer cardstocks, I find these papers are the best 3 inkjet papers for color prints. I keep them stocked in my studio at all times.
I am continually testing papers for my own paper crafting projects as well as referring printable cardstock options to my customers. As the owner of Baer Design Studio, I design and sell digital artwork which gets downloaded and my customers print at home. Printing digital artwork at home can be intimidating, so I try to make this an easy and enjoyable experience for all.
I tested and compared these 3 papers and tried them on multiple projects so it can help you decide which inkjet friendly paper works best for your project. For my testing, I used my Epson 1480 printer because I find it gives the best quality print consistently. I printed the same digital paper background on all three papers. I used the 8.5×11 white sheets in all three brands. I adjusted my paper settings to the highest dpi (or best photo). If you need more direction on printing at home, I wrote an article specifically for that reason.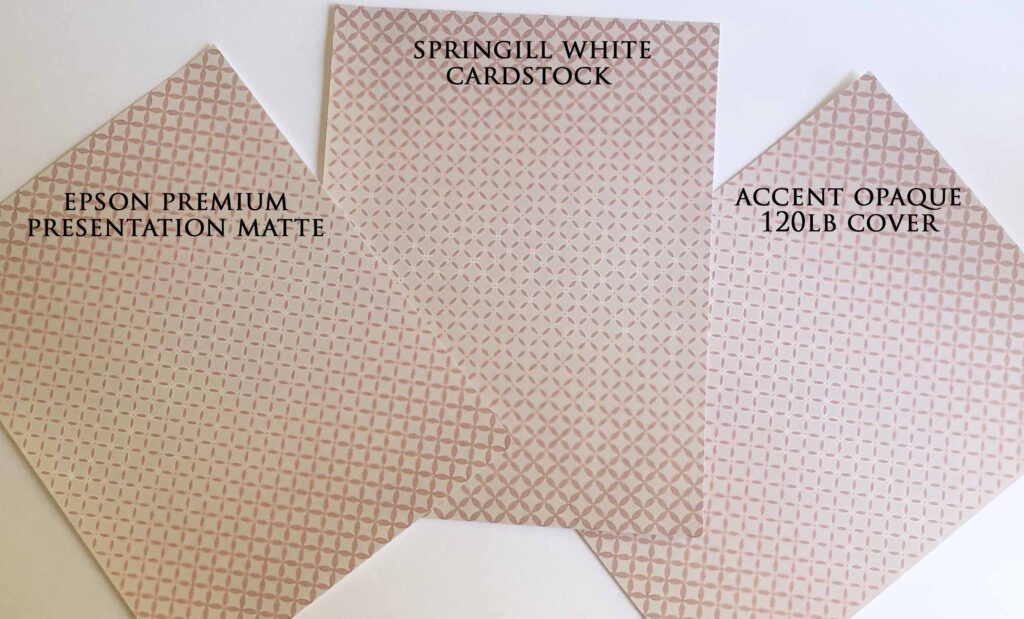 1. EPSON PREMIUM PRESENTION PAPER MATTE
48lb
179 gsm
50 sheets/$14.00/8.5×11
bright white- resists fade for 72 years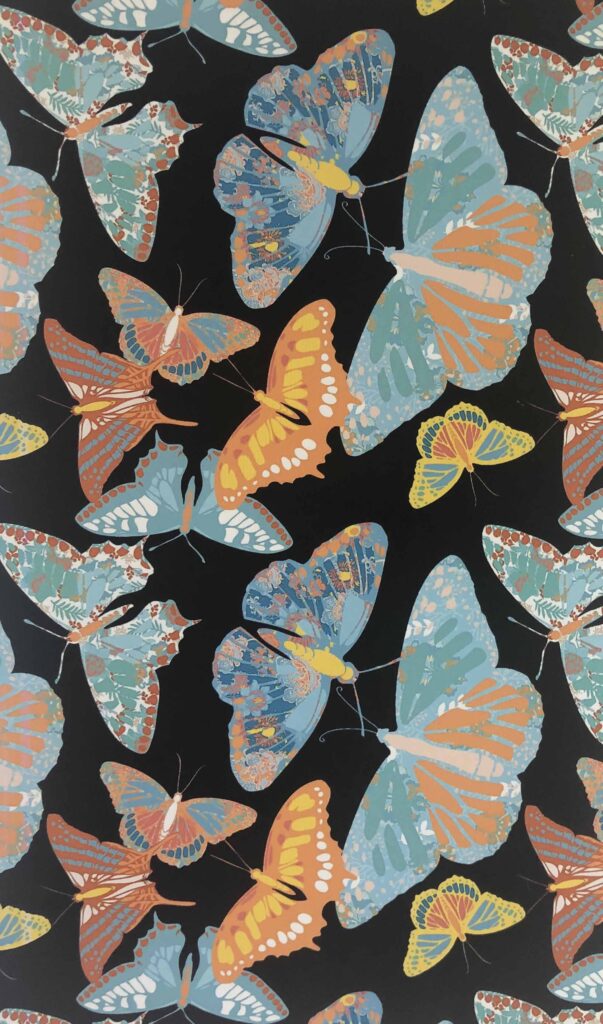 This is the inkjet paper I recommend for most of my projects. I love the velvety smooth texture, it photographs beautifully and is my number one paper to print photos for my printable party decor. I recommend this paper for printing my party favor tags, party banners, invitations, signs, double-sided cards and scrapbook papers. Printing a solid black image can be difficult . So when printing an image with a lot of black, this is my top pick. The butterfly paper and the graduation tag shown were both printed using this paper. The paper does not bleed and dries quickly so smudging is not an issue.
The downside is that it can be a bit more costly, and I wish it were heavier than 179 gsm. At times, when I use this paper, I print out my images and then adhere the print to a heavier cardstock especially when I am making a party banner, cards and posters.
It is important to mention that this paper comes in a 50 paper pack and a 100 paper pack. The 50 paper pack is heavier and the one I used for this article.
110lb index (this is NOT a 110lb coverstock)
199 gsm
250 sheets/$13.99/8.5×11 inches
92 bright cardstock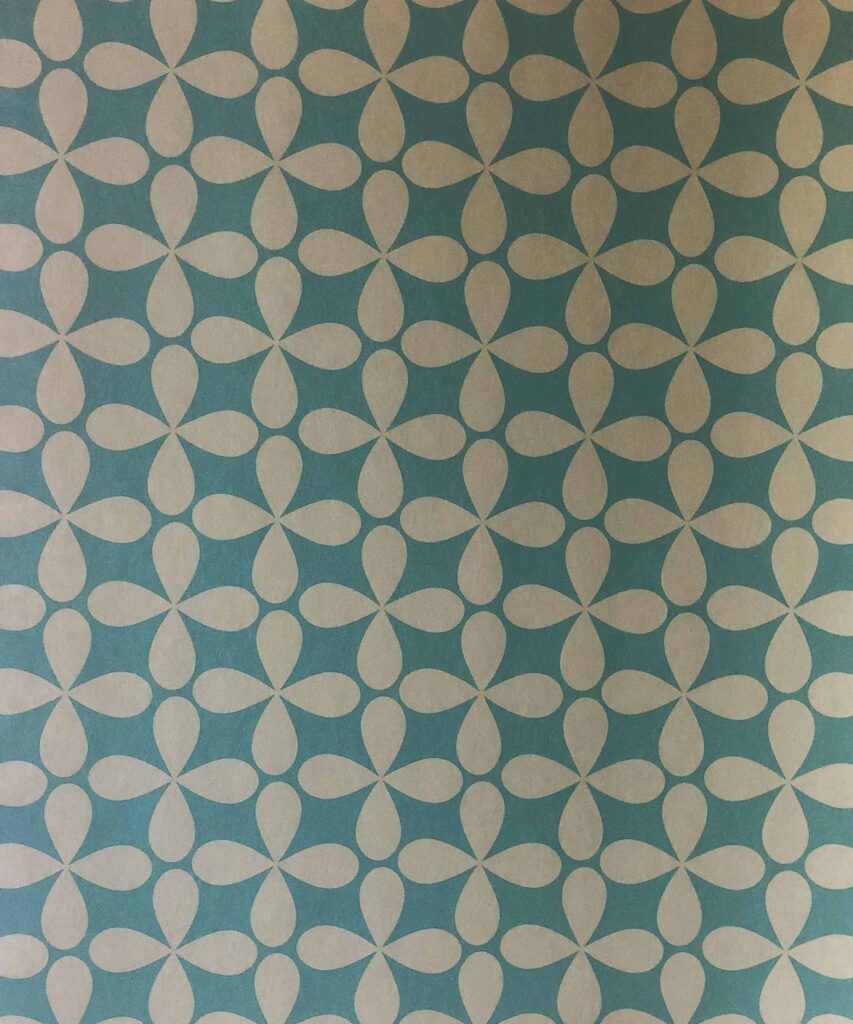 This is a great recommendation for card makers, diy party invites, party printables, scrapbook papers, paper product photography, classroom projects, for those using electronic cutting machines and is budget friendly.
In the Springhill white cardstock product reviews, I noticed that some people confused 110lb index with 110lb coverstock and were disappointed. The term paperweight, and number corresponding with each weight, refers to the thickness and sturdiness of the paper, not the actual weight of the sheet. This is a common error, so I prefer to use gsm to help me identify the thickness of the paper I need for a project.
When I printed the images, I found that the final result is very close to the Epson paper I mentioned earlier. However, photos are not as vibrant and the black is a bit duller, so for those uses I would go with the Epson paper. Springhill index paper is a bit heavier than the Epson paper which can be better for cards, postcards, scoring and for using on electronic cutting machines.
When I am just printing out cards (without photos), printing signs, making envelopes or printing images with a lot of white space, this is my top pick. It is so much cheaper than the Epson paper, so if I make a printing mistake, it is not a big deal.
When you hold this paper up to the light, you see a subtle paper texture – sort of a recycled paper look. You can notice it a bit on the turquoise paper example photo. This did not effect my printing, but I do want to bring attention to it, since it is something that is difficult to see unless you are looking at the physical paper.
120lb cover
325 gsm
150 sheets/19.99/8.5×11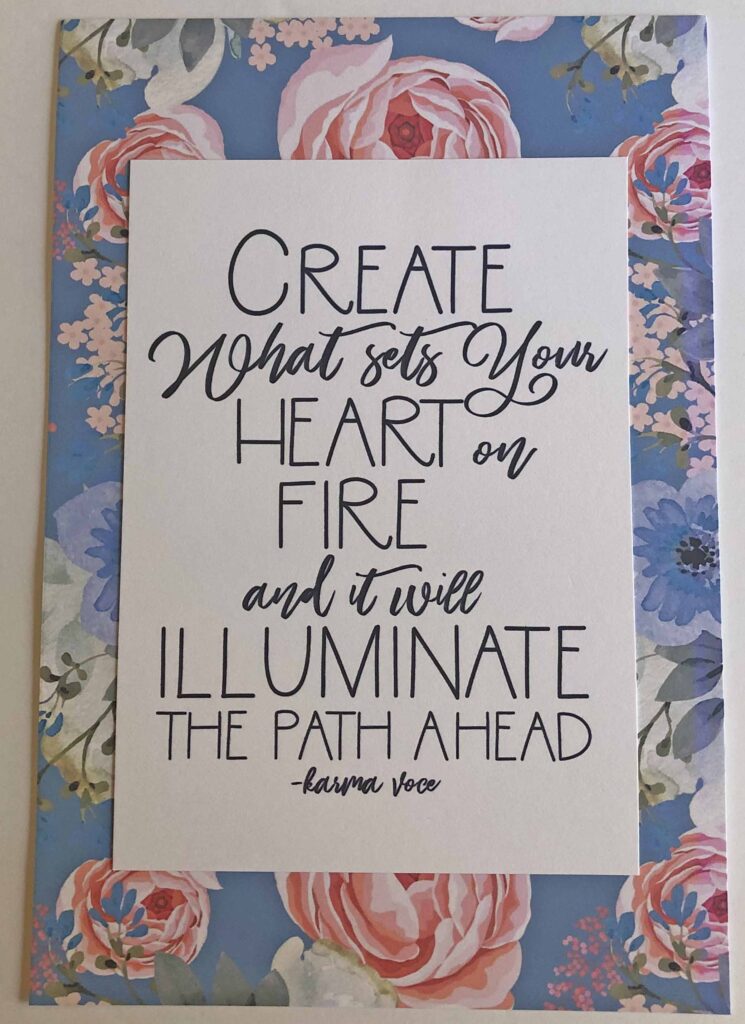 A VERY THICK 325 gsm is the reason I use this paper! I love this inkjet friendly coverstock so much that I wrote up it's own product review. This is VERY thick cardstock so it works great for signs, cards, invitations, banners, printable tags, postcards and electronic cutting machines (set at the highest cutting level).
The final print comes out a tad bit duller than the other two papers when printing a full coverage image. I looks beautiful when there is more white space in the image.
Do not try folding this paper unless you scored it first. Depending on the image you are trying to print, I have experienced some bleeding. This paper takes a few extra seconds to dry.
Cheers, Brigitte Baer of Baer Design Studio
Baer Design Studio is part of the Amazon affiliate program and receives financial compensation. Baer Design Studio only recommends products that are tried, true and loved!